Learn about your leadership personality traits and get more effective
You want a promotion into a leadership position, or you have scheduled an interview with a recruiter for one? You are already in a leadership position and want to increase your leadership effectiveness? You use your leadership skills to influence people and teams and want get better in that? Regardless of whether
you want to to prepare yourself for a transition into a leadership position, 
improve your leadership effectiveness, or
just want to learn more about yourself and your leadership skills.
Our CQ Net - Management skills for everyone! leadership career counseling is the perfect fit for you!


What will you learn in this career counseling session?
How personality traits are related to leadership effectiveness
How your individual personality traits impact your leadership effectiveness
Which strengths and weakness are associated with your individual leadership traits profile
How you can strengthen your leadership effectiveness
What are the key outputs?
A comprehensive leadership effectiveness personality report based on cutting edge science,
A 90 minutes one-to-one career counseling online session that enables you

to understand your leadership traits, strengths and weaknesses,
to learn how they impact your leadership effectiveness, and
to improve your leadership effectiveness with specific measures.
Your consultants
Dr Markus Nini - Co-Founder of CQ Net - Management skills for everyone!
Dr Markus Nini is a management practitioner by day and a researcher of organizational behaviour at all times. He holds a Master and Doctoral Degree in Economics and Computer Science from the Technical University of Vienna and a MSc in Organizational Behaviour from Birkbeck College, University of London. Markus is a RQTU member and provides management trainings and career counseling services for professionals around the globe.
Who is this leadership career counseling for?
Leadership skills are highly transferable and can be applied to many domains outside business. This career counseling is for anyone who wants
to prepare for a leadership position,
increase his/her leadership effectiveness or
learn more about his/her leadership skills, strengths and weaknesses.
You do not have to be a manager or a professional to attend. We value diversity and hope to attract people from various backgrounds.
Our approach
CQ Net - Management skills for everyone! makes high quality management education available and affordable for everyone. This is why you will get the chance to learn more about your leadership traits and how they are related to your leadership effectiveness based on cutting edge science for a competitive price.

Once you signed-up for the career counseling we will get back to you personally to arrange the registration process and the time and date for the one-to-one online session. We are looking forward to hearing from you!
Timing & Deliverables
Individual date and time arrangement
Comprehensive leadership effectiveness personality report
One-to-one career counselling online session
Approach & Pricing
One-to-One Counselling (279€)
Learn more in our evidence-based CQ Dossiers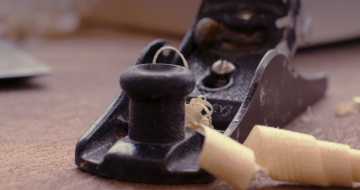 This CQ Dossier discusses the trait-based approach to leadership and reviews those personality traits that distinguish effective from ineffective leaders. The dossier also identifies key skills or competencies that are...