Do you want to be an effective leader? Are you wondering whether you have any leadership traits that could benefit from strengthening? Learn about your leadership traits and get more effective as a leader - regardless if you are in a leadership position or not.  Our CQ Net - Management skills for everyone! leadership effectiveness counseling will help you with your professional growth!
What is the relationship between personality, leadership traits and leadership effectiveness?
There is plenty of evidence available that shows the connection between personality, leadership traits and leadership effectiveness. Once you are aware of how your personality and leadership traits impact your leadership effectiveness, you are well equipped to improve it:
Personality does predict leadership traits and is related to leadership effectiveness
Consientiousness and extroversion have a positive impact on leadership effectiveness
Some personality traits (e.g. neurotisicm) have a negative impact on leadership effectiveness
Some personality traits are related to a higher risk of management derailment and management failure
Having a good understanding of the way personality impacts your leadership effectiveness gives guidance how to effectively work together with other people with different personality traits
Resilience, stress tolerance and the capacity to cope with a challenging work environment is also related to a set of personality traits
Why should you learn about your leadership traits?
You want a promotion into a leadership position, or you have already been invited to an interview for one? You are already in a leadership position and want to increase your leadership effectiveness? You use your leadership skills to influence people and teams and want get better at that? Regardless of whether
you want to to prepare yourself for a transition into a leadership position, 
improve your leadership effectiveness, or
just want to learn more about yourself and your leadership skills.
The basis for anyone who wants to lead is to know which skills they have and how to use them effectively. This is why our career counseling on leadership focuses on you and your personality: understanding what your leadership strengths and weaknesses are is the stepping-stone for improving them and for increasing your leadership effectiveness!
What will you learn in this career counseling on leadership effectiveness?
How and why personality predicts leadership traits and how they are linked to leadership effectiveness
Which tactics and strategies help become a more effective leader
What are your own leadership traits, strengths and weaknesses
how you can work with and understand your leadership traits to help your leadership effectiveness
What are the key outputs of this career counseling on leadership effectiveness?
A comprehensive report based on cutting-edge science on your own leadership strengths and weaknesses, using the NEO-PI-R psychometric test. The NEO-PI-R is a so-called "personality inventory" that examines your personality and in particular its leadership facets.
A 90 minute one-on-one career counseling online session that enables you

to understand your own leadership traits, strengths and weaknesses,
to learn how they impact your leadership effectiveness, and
to improve your leadership effectiveness with specific measures targeted to your specific situation.
Your leadership consultant
Dr Markus Nini - Co-Founder of CQ Net - Management skills for everyone!
Dr Markus Nini is a management practitioner by day and a researcher of organizational behaviour at all times. He holds a Master and Doctoral Degree in Social Sciences from the Vienna University of Technology and a MSc in Organizational Behaviour from Birkbeck College, University of London. Markus is a RQTU member and provides management trainings and career counseling services for professionals around the globe.
Who is this career counseling on leadership effectiveness for?
Leadership skills are highly transferable and can be applied to many domains outside business. This career counseling is for anyone who wants
to prepare for a leadership position,
increase his/her leadership effectiveness or
make the most of his/her leadership traits, strengths and weaknesses.
You do not have to be a manager or a professional to attend. We value diversity and hope to attract people from various backgrounds.
Our approach
CQ Net - Management skills for everyone! makes high-quality management education available and affordable for everyone. We base our counselings on cutting-edge science and ensure everyone can access our counseling offers through our competitive pricing. Our sessions are one-on-one to ensure that you receive answers to your specific questions that you can use straight-away. We want to understand your concerns and support you in becoming your best, professional self.
Once you have signed-up for one of our career counseling sessions, we will get back to you personally to arrange the registration process. For this, you will receive a short questionnaire from us regarding your background and your expectations from the counseling. In addition, we will settle on the times and dates for your one-to-one online session. We are looking forward to hearing from you!
Satisfaction guarantee
Your success is our priority. If you are not happy, we are not happy. Make use of our 14-day satisfaction guarantee and claim your money back if you are not satisfied with our services. 
Learn more in our evidence-based CQ Dossiers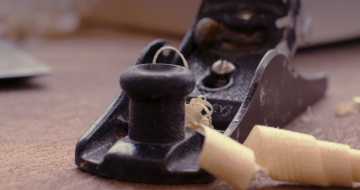 This CQ Dossier discusses the trait-based approach to leadership and reviews those personality traits that distinguish effective from ineffective leaders. The dossier also identifies key skills or competencies that are...
APPROACH & PRICING
One-on-One Online Counseling (279€)
Individual date and time arrangement
Right of return within 14 days
14 day satisfaction guarantee