Management training is key in today's work environment
There is a plethora of management education courses designed to equip individuals with the knowledge and skills they need to lead and motivate employees. Management training is an important area for organizations in today's turbulent and dynamic work environment. With rapid changes in technology and the world of work, it is important that organizations invest in management training to gain a competitive advantage.
Traditional management training: Masters of Business Administration (MBA) programs
There are many quality universities providing management training through online executive Masters of Business Administration (MBA) programs. Many of these courses attempt to mimic classroom MBA programs through providing the same knowledge and skills from a distance. There has been incredible growth in the number of MBA courses and some believe that universities will deliver MBA courses using the Internet as their primary channel (Sebastianelli, Swift & Tamimi, 2015). 
Management skills newsletter
Join our monthly newsletter to receive management tips, tricks and insights directly into your inbox!
Traditional management trainings focus on standardized content
Many instructors who teach online classes attempt to standardize content and structure so that it is analogous to MBA classes taught in the classroom. Many of the online executive MBA classes need to be planned well in advance so instructors seek to standardize course structure, content, and give quick and constructive feedback (Dykman & Davis, 2008). This standardized approach to management education has its advantages as instructors can create courses well in advance and so this planning leads to the ability to define clear learning objectives.
In fact, course content is the most important driver of learner reactions (Peltier et al., 2007). Several researchers and practitioners argue that it is best to standardize courses across curriculum. For example, Bruckman (2002) recommends using a consistent structure across all online MBA courses to achieve standardization. It is also true that this consistency in structure leads to higher student satisfaction (Shea, Swan, Fredericksen & Pickett, 2002).
Management training course content predicts student outcomes
However, research also shows that the most important predictor of student outcomes is course content (Sebastianelli et al., 2015) and that the interactions between professor and students, while important, do not play an important role in determining student's perceptions of quality (Sebastianelli et al., 2015). Sebastianelli and colleagues (2015) states "It is important for faculty who teach online MBA students to provide content that adds value, is useful and applicable to the profession, and stresses important concepts" (p. 303).
However, we believe that although this standardization in course content does provide benefits, it has drawbacks in providing 'cookie cutter' content that is not aligned with specific, individualized learning objectives. This is a gap that CQ Net can provide through offering customized training.
High quality management training available and affordable for everyone
The CQ Net approach is more dynamic than traditional online courses. It is also flexible and modular so you can learn from different domains at any moment in time instead of making a long-term commitment as is expected on an executive online MBA course.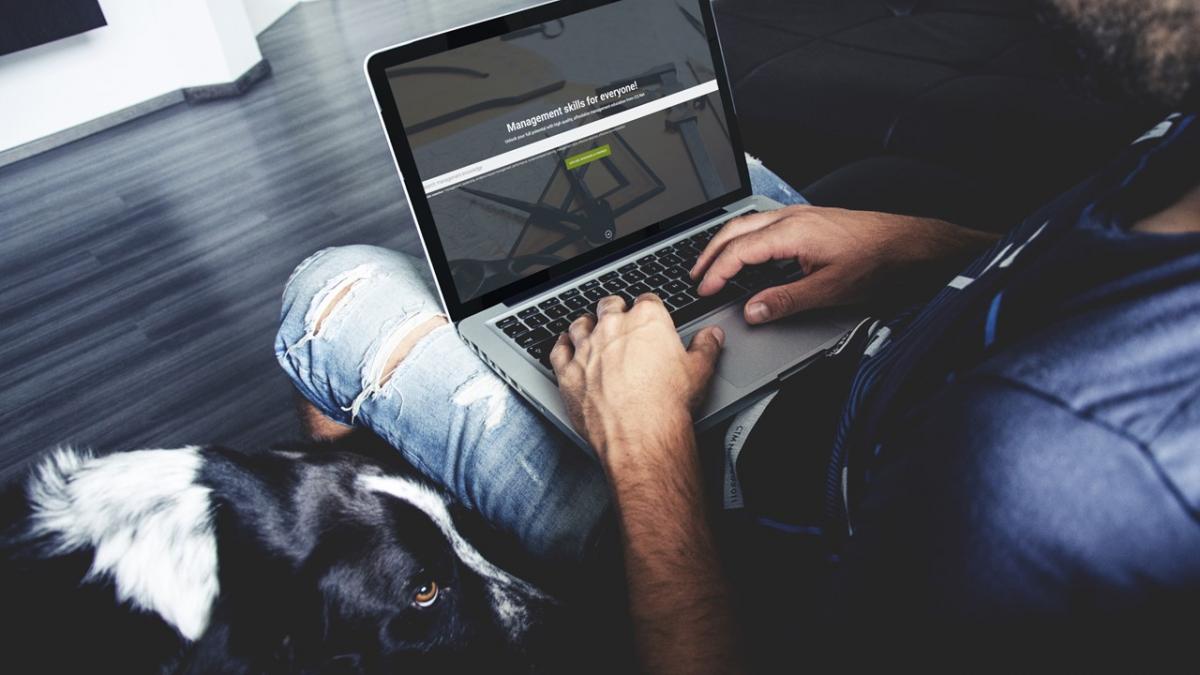 In addition, many online executive MBA programs are accompanied by a hefty price tag. The Wharton School offers the best executive MBA program in the United States yet costs $210, 900 for the year program for those entering in May 2019. The CQ Net program is less costly, making management training available for all, regardless of income.
Learn management skills based on evidence
One of the hallmarks of excellence is when information is based on sound evidence and critical thinking that is not biased due to an overreliance on similar sources, such as the beliefs of an instructor. It can become problematic in teaching online executive MBA courses when the instructor chooses course content that is aligned with their world view. Although this world view might be correct, there is bias in choosing one specific paradigm particularly if other perspectives are not acknowledged.
At CQ Net, we embrace evidence-based management training so that principles uncovered in organizational research are turned into relevant course content. Moreover, at CQ Net, our training is based on evidence-based management research whereas few MBA courses include research evidence in their syllabi (Charlier, Brown & Rynes, 2011).
Collaborative and agile learning approach
 At CQ Net, we adopt a collaborative learning approach to foster a co-creation of knowledge. The training that we offer is based on competencies that are relevant in today's business world. This is important in a dynamic workplace where critical competencies are needed. There has been criticism concerning MBA programs and the competencies covered with some arguing that these competencies are no longer relevant in the business world.
Focus on soft skills and human capital management
A study by Rubin and Dierdorff (2009) found that behavioral competencies deemed to be most important by managers in the business world are underrepresented in MBA curricula. One of these core competencies is the management of human capital (Rubin & Dierdorff, 2009), which involves:
coaching and developing others;
resolving conflicts and negotiating with others,
and development and building teams (Rubin & Dierdorff, 2009).
CQ Net offers short specific management training that targets many of these management skills. For example, we provide training in Transformational Leadership skills which are core competencies designed to motivate subordinates.
The future of management skill training
At CQ Net, we have a vision to equip individuals with management skills that make them successful in the business world. Our management skills training is based on evidence-based management principles allowing for selection of classes that meet a necessary need with low cost and time involved.
References and further reading
Bruckman, A. (2002). The future of e-learning communities. Communications of the ACM, 45, 60–63.
Charlier, S. D., Brown, K. G., & Rynes, S. (2011). Teaching evidence-based management in MBA programs: What evidence is there? Academy of Management Learning and Education, 10, 2, 222-236.
Dykman, C. A., & Davis, C. K. (2008). Online education forum part one—The shift toward online education. Journal of Information Systems Education, 19, 11–16.
Peltier, J. W., Schibrowsky, J. A., & Drago, W. (2007). The interdependence of the factors influencing the perceived quality of the online learning experience: A causal model. Journal of Marketing Education, 29, 140–153.
Rubin, R. S., & Dierdorff, E. C. (2009). How relevant is the MBA? Assessing the alignment of required curricula and required managerial competencies. Academy of Management Learning & Education, 8, 2, 208-224.
Sebastianelli, R., Swift, C., & Tamimi, N. (2015). Factors affecting perceived learning, satisfaction, and quality in the online MBA: A structural Equation Modeling Approach. Journal of Education for Business, 90, 6, 296-305.
Sitzmann, T., Kraiger, K., Stewart, D., & Wisher, R. (2006). The comparative effectiveness of web-based and classroom instruction: A meta-analysis. Personnel Psychology, 59, 623–664.
Tags
:
Agile learning
,
Co-Creation
,
CQ Net
,
e-learning
Annette was born in England and now lives in the United States. She has a PhD in Industrial and Organizational Psychology and has taught at several institutions. Annette has published in several journals, including Journal of Applied Psychology, Personnel Psychology, Human Resource Development Quarterly, and Organizational Research Methods. She worked in the public and private sector for many years, primarily as a management trainer.