WHAT IS THE OBJECTIVE OF THIS Seminar?
You are a graduate or professional and want to learn how leadership works and how you can develop your organization to the better? Then you should consider signing up for this young leaders Evidence-based Management Learning Team (EBMLT) on leadership and change management fundamentals. In this EBMLT you'll learn
how to make good decisions based on Evidence based Management (EBM),
most recent insights in the area of evidence-based leadership, performance and change management,
from and with other managers and professionals from various industries and organization.
The EMBLT is 100% online and seamlessly integrates into your daily schedule without any interruption of your professional and private life. Following an agile learning approach the EBMLT is structured in three different learning sprints with a duration of 14 days each: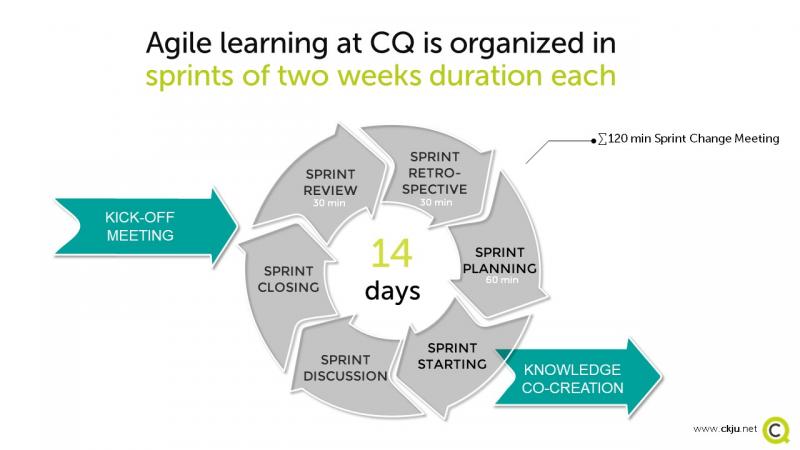 Learning takes place in a co-creation process supported by Dr. Markus Nini and Dr. Annette Towler who are professional team facilitators. At the end of the EBMLT you'll get a CQ Evidence-based Management Certificate that confirms your successful participation and your qualification as an Evidence-based Manager in the area of leadership and change management.
You are interested in joining the EBMLT? Then it is time to join and get in touch with us. We are looking forward to hearing from you!


Duration & Efforts
Date: 6th April 2019, 12AM CEST

Time Commitment: 90 min online session

Places Available: 9
Related Seminars and Courses
Having the right people on board is one of the most important success factors of any organization. Thus, selecting, hiring and retaining top talents are highly relevant skills not only for HR...
As a manager and professional it is not only your responsibility to develop your employees and organization to the next performance level, but also yourself. This requires you to take a step back and...
Innovation has always been the driving force of social and economic progress. Easy access to technology and new means of communication have increased the pace of innovation to a new level. As a...