Sprint 2: The team factor: How to build a team with the innovation "gene" utilizing individuals' creative potential?
Learn from and with others what really matters.
Evidence-based Management Learning Teams.
What is the objective of this team?
Bringing innovation to life is usually a team effort. Thus, having innovative and distinctive thinkers on board is not enough when it comes to idea generation and implementation. Only when they are capable of working in teams will the benefit of group processes materialize. In this second sprint you will learn how teams can be composed in a way such that innovative thinking is supported. In addition, we will have a look at team processes that support problem identification and idea generation from an evidence-based management point of view.
Learn more in our evidence-based CQ Dossiers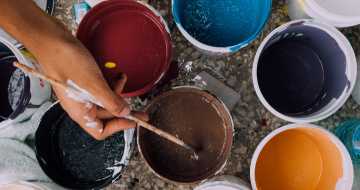 In order for a work team to thrive and develop innovative, paradigm-challenging ideas, creativity must be properly fostered. Working towards that requires that you, as a manager, recognize that creative output is...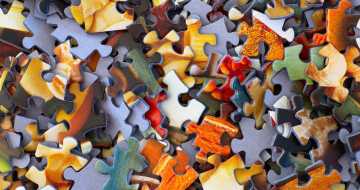 In most professional settings, doing innovative, meaningful work requires effective collaboration with a team. This CQ Dossier provides an overview of evidence-based practices to form innovative groups.
Further readings
Nijstad, B. A., Berger-Selman, F., & De Dreu, C. K. W.

(2014). Innovation in top management teams: Minority dissent, transformational leadership, and radical innovations. European Journal of Work and Organizational Psychology. 23(2), 310 - 322.
Paulus, P. B., Korde, R. M., Dickson, J. J., Carmeli, A., & Cohen-Meitar, R.

(2015). Asynchronous Brainstorming in an Industrial Setting. Human Factors: The Journal of the Human Factors and Ergonomics Society. 57(6), 1076 - 1094.
Tan, T., Zou, H., Chen, C., & Luo, J.

(2015). Mind Wandering and the Incubation Effect in Insight Problem Solving. Creativity Research Journal. 276223(4), 375 - 382.
Bassett-Jones, N.

(2005). The Paradox of Diversity Management, Creativity and Innovation. Creativity and Innovation Management. 14(2), 169 - 175.
Barczak, G., Lassk, F., & Mulki, J.

(2010). Antecedents of Team Creativity: An Examination of Team Emotional Intelligence, Team Trust and Collaborative Culture. Creativity and Innovation Management. 19(4), 332 - 345.
Farh, J-L., Lee, C., & Farh, C. I. C.

(2010). Task conflict and team creativity: A question of how much and when.. Journal of Applied Psychology. 95(6), 1173 - 1180.